Do you know which shoes you need to buy for pregnant women who have swollen feet? During pregnancy, pregnant women's feet are always under pressure due to gaining extra weight. This is also the time when your feet get swollen, your heels also get sore and these things make walking difficult for you.
Therefore you need to choose the most suitable and comfortable shoe for your pregnancy period. It's not only good for you but also good for your baby's safety too.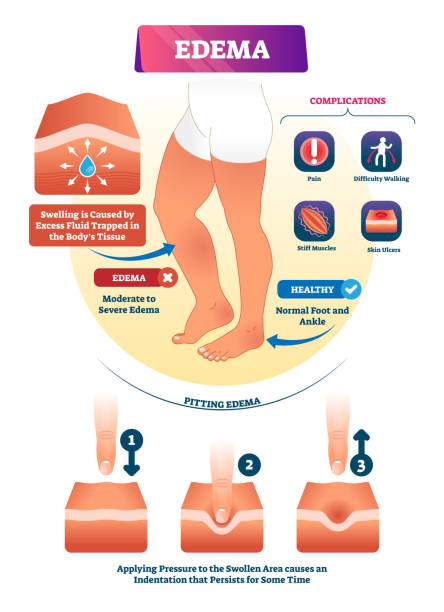 5 Best shoes for pregnant women with swollen feet review.
The Skechers Women's Flex Appeal 4.0 Sneaker is an exceptional choice for active women seeking comfort, style, and support all in one. Its soft athletic knit mesh fabric upper, combined with hot melt overlays, provides a perfect blend of breathability and structure. The cushioned comfort heel and collar panels ensure a snug fit and reduce strain during prolonged wear.
The highlight is the Air-Cooled Memory Foam?½ footbed, offering unparalleled cushioning that molds to the foot's contours for a personalized fit. The dual-density outsole further enhances stability and support, making it ideal for various activities. Additionally, the shoe's super flexible traction outsole guarantees excellent grip on various surfaces, boosting confidence during workouts or everyday adventures. Whether you're hitting the gym or strolling through the city, these sneakers promise a delightful experience that keeps you going all day long.
Skechers Performance Women's walking shoes model is considered the best walking shoes for pregnant women. This model is designed for long-distance walking in your daily routine. As a pregnant woman, you need to walk daily, so Skechers Performance could be a better choice for you.
This model of shoes has textile upper material which means these shoes are very soft and comfy. As a pregnant woman, you need shoes that not only should be comfortable but also easy to wear so slip-on shoes are always recommended this model is a slip-on so you can easily wear them without any trouble.
Lightweight and flexible shoes are needed for pregnant women as already feet get swollen due to pregnancy so shoes should be flexible and lightweight which this model has.
During your pregnancy, your feet get swollen from time to time so you need shoes that should have extra width this model of Skechers comes with an Extra Wide model so the best choice for pregnant women.
The shoe insole comes cushioned means it will keep your feet comfortable and soft and the outsole has enough traction to mean you will get a good grip while walking.
These shoe insoles are designed with anti-microbial properties that will keep your feet from bad odor and will keep your feet all the time fresh and dry.
TOMS shoes offer to supply a pair of shoes to a child in need somewhere in the world for every pair when you buy them.
One of the shoes will be recommended to everyone to buy for the noble cause. TOMS brand is one of the shoes for those people who love to wear flat, stretchable slip-on shoes. These shoes are not only soft and comfy but also environmentally friendly and made of green materials.
TOMS shoes are designed and made without suede materials that provide your feet soft and comfortable walking pad. For pregnant women, this is ideal to wear soft and comfortable foot pad shoes that can give them full comfort and keep their feet relaxed with every step.
As a pregnant woman, your feet get swollen, so you need shoes that can easily get stretched. So this TOMS model has an elastic V on the top portion of the shoes that allows the shoes to more stretch and fit easily on any foot.
When you are pregnant and you looking for shoes that should be flexible, comfortable to slip on, breathable, and have some good design then Crocs Kadee Flats is one good choice for you
This crocs shoe has a synthetic sole and a good shaft measurement. It is a very lightweight shoe. It's made of croslite material, which provides extra support and comfort for your feet. This non-slip shoe is very important for pregnant women to keep them safe on slippery surfaces. These shoes have a good grip, so they will provide full support with every step of the walk.
It has enhanced the arch support in the shoes. This option in shoes will provide more support for your feet while walking. These shoes are breathable and will keep your feet always dry and odorless. They're very easy to clean as well. So overall a good choice for pregnant women with features these shoes make them famous among pregnant women.
When a woman gets pregnant, she needs footwear that is comfortable, stretchable, easy to wear, and breathable. The Sanuk Yoga Sling 2 Sandals model is the best choice for those pregnant women who don't feel easy with any shoes.
This model sandal is made of yoga mat material, which means it's very soft and comfortable. These sandals are more cushioned and comfortable as compared to other flat shoes you wear. These sandals have a two-way stretchy knit upper. If you have an aching problem while wearing shoes, then this sandal is the best choice for your feet.
This sandal has a Happy U sponge rubber outsole with partially recycled EVA and straw outsole which provide you full comfort and keep your feet relaxed while walking. This sandal has breathing room, no sweating, and no odor your feet will always dry and cool so by these features, this sandal is ideal for pregnant women who cannot wear any shoes due to feet swallowing during pregnancy.
How to Choose When You Are Pregnant And Your Feet Are Swollen
When you are pregnant, you have to be very careful while choosing shoes for yourself. As you know, due to pregnancy, your feet will be swollen, so you have to choose a pair of shoes that should be comfortable, and stretchable. You should know a few things before buying shoes for your swollen feet.
Pregnancy swelling (edema)
Conclusion
When you are pregnant, it is critical that you consult with your doctor before making any decisions because your doctor will advise you on what is best for you. For shoes, you can consult with your doctor and get advice on which type of shoes will be best for you during your pregnancy so your doctor can recommend some better options to you.
FAQS
If a pregnant woman's feet are swollen, what should she do?
Avoid standing still for too long.
Don't wear tight straps or anything else that can pinch if your feet swell; instead, wear comfortable shoes and socks.
Try to take a nap with your feet up as often as you can.
Drink a lot of water to help your body eliminate extra fluids.
When pregnant, is it acceptable to walk with swollen feet?
Pedal a stationary bike, go for walks or swim laps in the pool. Swim in while standing or walking. Although there aren't many studies on using water pressure to treat foot and ankle swelling, standing or walking in a pool appears to help compress tissues in the legs and may temporarily relieve swelling during pregnancy.
At what point during pregnancy should I be concerned if my feet swell?
It's common for pregnant women to have swelling in their ankles and feet at some point. Swelling occasionally, though, can be a sign of something more serious. If swelling is present at the beginning of the day or does not subside while you rest, call your midwife, doctor, or hospital every once in a while.